In the field of labels... infinite possibilities
Supported by the expertise of a skilled team that goes beyond order taking
With the most advanced digital equipment available in the industry
Offered by a solid Quebec-based company that has been serving customers across Canada with its self-adhesive labels and IML labels for over 10 years
Why do business with us?
We know all
about labels
From a simple order to the most complex multibatches
From paper to metallic finishes
From flat to embossed surfaces
Our main business sectors
Personal care and cosmetics
Industrial and manufacturing sectors
They trust us
Labels for beer cans and bottles
Brasseurs sur Demande, Québec
When we founded Brasseurs sur demande in 2016, PDF Labels was already well established in the brewing industry. The first interactions with the team were very pleasant and productive, and the first test samples exceeded our expectations in terms of quality.
A few years later, when we moved from bottles to cans for the majority of our products, the PDF Labels team was a precious ally who helped us achieve a high-quality final product.
Because of the on-demand nature of our business, flexibility is a key asset when it comes to our business partners. The PDF Labels team has demonstrated how flexible they are time and time again, responding to our requests within very short timeframes.
To anyone looking for a label printing service, we recommend PDF Labels. They're a great team, both friendly and highly competent. Thanks to you!
See more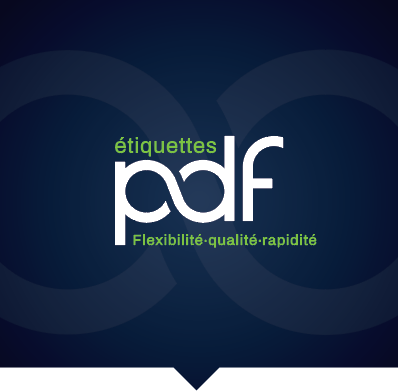 Labels for food supplements
Canadian Premier Supplements, Windsor Ontario
I will choose again and again PDF Labels for my printing project because they have the best customer service! It's been a pleasure to regularly talk to Philippe over the years. He responds very quickly and always keeps me updated. They offer better pricing than printers in my local area.
PDF Labels is extremely knowledgeable and reliable. I trust their expertise to ensure my projects are printed to my satisfaction and I am very impressed with their efficiency when I'm in a pinch. PDF Labels have saved us on multiple occasions when we needed a rush.
We do not experience issues using their labels on our labeling machines. The cut, colour, and clarity is top tier!
There is no other label printer I would rather work with than PDF Labels. They are reliable and I trust the quality of their labels. They truly care about the integrity of their labels. It's very easy to place an order and communicate ideas for new projects. 
I'm sure other businesses would have a just as pleasant experience as I do.
See more
Labels on 750 ml gin bottles
Distillerie Euclide, Victoriaville
The quality of our relationship with our representative Frédéric, the support, the quality of the products, the consistency, the quick turnaround time, and the competitive prices are all reasons why we chose PDF Labels for our printing projects.
Our representative has attended many meetings with our graphic designers. The guidance and support he offered us have been incredible. This was followed by a very short production time and an in-person delivery to explain how to use the labels properly. The process and service for the following orders were just as fast and of high quality.
We strongly recommend PDF Labels for its printing services.
See more
Wine labels
Vignoble de Pomone, Coteau-du-Lac
We chose PDF Labels for their outstanding customer service. Expertise, improvement recommendations, turnaround times, product quality… they deliver on all counts!
Our representative Frédéric is amazing. He is committed to meeting our needs and advising us to elevate our brand image with the best solutions on the market. He is always available, and he visits us regularly to suggest new ideas. Frédéric is an excellent business partner to us, and his expertise in the printing sector is noteworthy.
We definitely recommend PDF Labels, having already done so with other wineries.
See more
Try the PDF Labels experience yourself!
Contact us